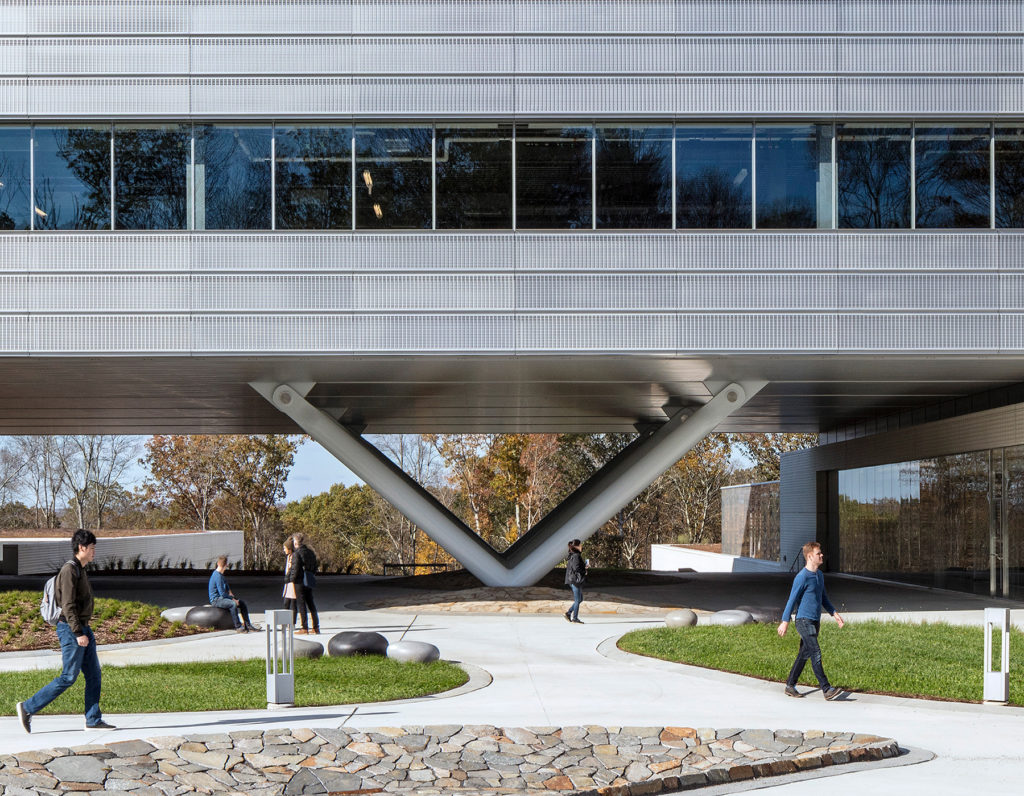 At Inter-City Contracting, we specialize in the attention to detail that is required to handle, prepare and apply high performance coatings in accordance with AESS specifications and produce the results to satisfy the most discerning customer. We have extensive experience with all categories of AESS work with a variety of customers including Havard, University of Connecticut, MIT, Assumption College, Pratt Whitney, Amherst College, and MassPort to name a few.
What is AESS?
Architecturally Exposed Structural Steel (AESS) is steel that is designed for structural sufficiency to meet the primary needs of the building, canopies or other structures while at the same time remaining exposed to view.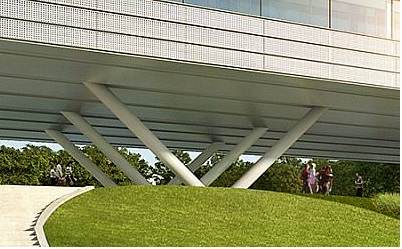 The design, detailing and finish requirements of AESS will typically exceed that of the standard structural steel which is normally concealed by other finishes.
In an AESS fabrication special attention to detail is required with the fit and finish of steel so that the imperfections visible on the steel are minimized or eliminated dependent on the category. Welds are ground smooth, edges are either sharp and crisp or rounded and in some cases dents, scratches and gouges are filled and sanded smooth. Before, during and after finishing the steel must be handled in such a way as to cause no damage that can be seen. As one progresses up from 1 to 4 the requirements increase so that each level includes the requirements of the previous level plus a new set of more stringent requirements.
AESS is classified into 4 categories:
AESS 1: Basic Elements
Basic elements with workmanship requirements exceeding those in non-AESS construction.
AESS 2: Feature Elements not in Close View
Feature elements meant to be viewed at a distance greater than 20 feet.*
AESS 3: Feature Elements in Close View
Feature elements meant to be viewed at a distance less than 20 feet.*
AESS 4: Showcase Elements
Feature elements with special surface and edge treatment beyond fabrication, so that the form is the only feature visible to the viewer.
AESS in Process
---
*The 20 foot viewing distance is meant to approximate the average height of a "high ceiling"