The foundation of any successful protective coating system is the surface preparation of the substrate. Industry standards created by SSPC and NACE specify the level of cleanliness and the required texture or profile required to maximize adhesion, performance and the lifespan of the coating system.
As an SSPC-QP3 certified shop, Inter-City Contracting employees are trained to have a complete understanding of these requirements. We will either follow the specified method or use our expertise to choose the correct media to maximize efficiency and level of cleanliness necessary to guarantee the success of your project.
Abrasives available for use on your project:
steel grit
steel shot
aluminum oxide
mineral slag
garnet
crushed glass
glass bead
plastic media
Automated Blasting
Specialized equipment delivers effective and efficient blasting with steel shot and grit.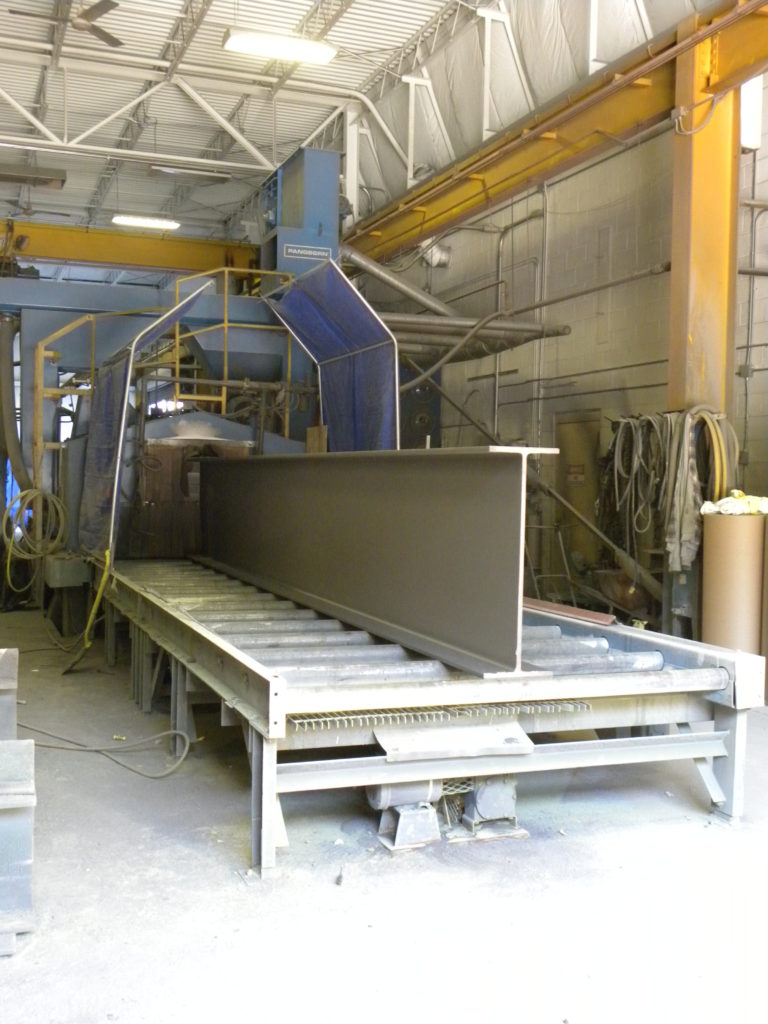 Manual Blasting: Natural Abrasive & Steel Grit
Our experienced employees use handheld equipment in a dedicated blasting area to thoroughly strip components of coatings, corrosion, and other debris.
Specialty Abrasives
Plastic Media
Recycled hard plastic abrasive for paint removal from delicate materials. This is used most often in automotive applications.
Glass Bead
Used most often on stainless steel to remove discoloration and create a smooth texture that hides finger prints.
---
Click here for more information about the standards for surface preparation